AMS Alpha 9X Installation PT.7
Date Posted:13 June 2018


R35 GT-R AMS ALPHA 9X Package PT.7 | Brown Davis Half-Cage
---
CAMS Approved.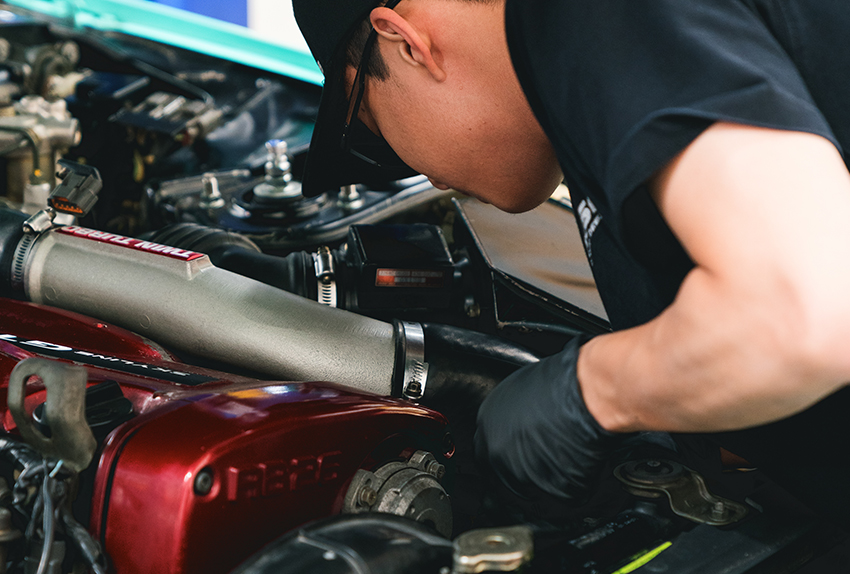 Our made-to-order half cages from Brown Davis had arrived just on time; powdercoated black, CAMS approved and ready to bolt in with all nuts, bolts and brackets included. Of course we purchased an extra one to throw into the V-Spec Performance R35 GT-R.
---
Installation.
An initial test fit with all included bracketry revealed that the brackets supplied had incorrect bolt hole locations, thankfully with stellar on-site support from Brown Davis we were able to determine the issue and have it resolved as soon as possible. Installing this cage will have to be delayed another day unfortunately. For now, we will determine where to cut the existing trim for a clean installation.
---
Hardware & Fittings.
It's nice to have all necessary brackets, nuts and bolts - I didn't show the brackets that connect the cage to the chassis however as the boys were too busy trying to figure out a solution before calling in external help.
---
Front on.
The car as it stands; most products fitted in a temporary state before locking it all in. All fluids will be replaced with Motul products most notibly the coveted Motul Nismo engine oil. How great does that Alpha Intercooler look?! If only the reinforcement bar wasn't required.
---
Want more from your R35 GT-R?
Contact the team at V-Spec Performance for all performance solutions. Call (03) 9877 7736 or Email us at sales@vspecperformance.com.au alternatively drop in Monday to Friday 9:00am to 5:00pm and have a chat about your requirements, we are found at 17-19 Terracotta Drive, Blackburn, VIC 3130.
---
Leave a comment